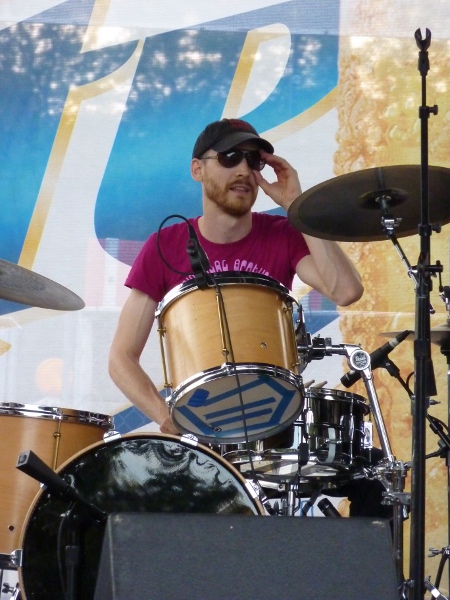 "Collaborating with Michael has been fantastic,
and I hope it is just the beginning. He came into rehearsals with a wide range of original samples so we could see how the music, movement, and live action spoke to each other in varying ways. And then he asked lots of questions. Great, clarifying questions that helped us make decisions about when and how the sound design would both support and take the lead, making it the best of all dance partners."
Julia Rhoads Artistic Director Lucky Plush Productions
"Hi Michael, Thanks so much for your amazing music and for your patience in working with me on the development of Dance of Forgotten Steps. You are a tremendous listener and you processed my thoughts on the piece into an outstanding score and I am grateful. I hope to have the opportunity to work with you again.
Have I told you that the score is gorgeous? Thank you for working with us...your work was fantastic!!"
Jan Bartoszek Founder/Artistic Director Hedwig Dances
"Congratulations!
I thought the work was serious, provoking, intentional, effective … one of the more intense viewing experiences I've had in awhile.
Thank you for your work."
Onye Ozuzu Department Chair Dance Center Columbia College Chicago
"Michael. This. Is. Perfect."
Pete Carpenter Peter Carpenter Performance Project
"Just Left of Remote had its Marfa, TX premiere January 24 and I got several really fabulous comments about the composition. And the audience in Marfa is pretty culturally aware so hopefully you are pleased. … It was BEAUTIFUL!"
Michelle Kranicke Founder and Artistic Director Zephyr Dance

"SO, I can't even begin to tell you how amazing the process was last week. AND, they LOVED your music ... seriously. Everyone was so impressed. I loved how so many of the layers kept coming out as we moved through the week (literally) … I can't wait for you to see a DVD."
Kristina Fluty Member of Mad Shak Dance Company
"Michael,
I can't say enough as to your contribution to this project! Christian worked all day Friday on fine tuning his bass parts and the two of you are tight as a .. a... a.. well, let's just say the drums and bass are really in sync and feel awesome.
We'll definitely work together again on something, either more on {this} record or something else. I actually already tried to get you on this four-day gig I'm doing in Tokyo with my friend Bill LaBounty, but it looks like he already hired somebody…. Just wanted to tell you what a treat it is to hear your work on Leslie's project. Your playing is so awesome! I love all that you did. I can't wait to find another project I could do with you."
Rick Chudacoff Producer